Spooky season is Coming!
10/9/2018 (Permalink)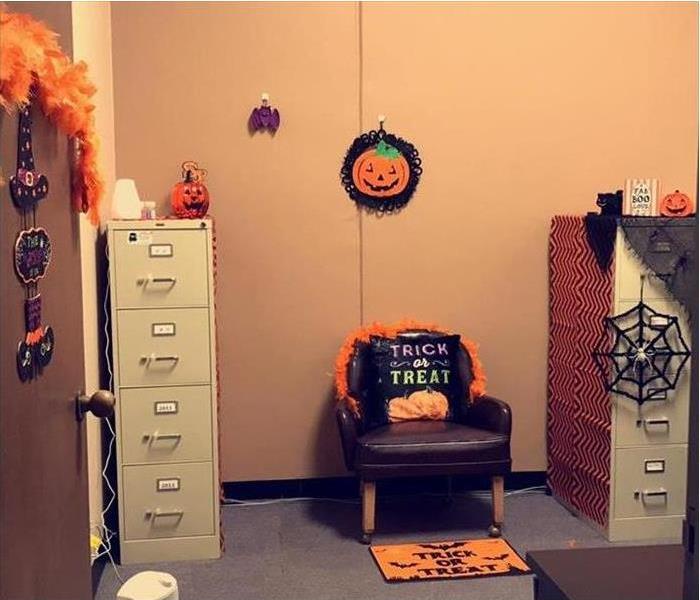 The fall season is upon us and you know what that means? Yes, you guessed it right, Pumpkin Spice Lattes, the change in weather and who can forget Halloween!
We here at SERVPRO of Pasadena North like to spice things up as well.This year we decided to change things up a little and not only dress ourselves up but have our 1st Annual Office Decorating Contest. The winner of this years contest received movies tickets and dinner for two. At SERVPRO of Pasadena North we take competition very seriously. We have 8 offices in total and of the 8 offices Ms Flood proved herself to be the victor. Ms. Flood went above and beyond showcasing her creativity.
This only means that next year we have to bring our A game. Congratulations Ms Flood we'll patiently look forward to dethroning you next year!